September 2018
NZPTTG technical weekend to be held in my workshop.
October 2017
The Australasian Piano Tuners and Technicians Association, of which New Zealand is a branch, held its biennial convention in Adelaide. These events are always a good opportunity to catch up with our Aussie colleagues and attend technical classes.
August 2017
The Guild visited the Mobbs early keyboard collection in Takaka, Golden Bay. This special and rare collection is held by Kemp and Helen English who were wonderful hosts! Click
here
for information about the collection. Paul Downie, harpsichord maker, was also on hand to assist in providing technical expertise.
October 2016
The Australasian Piano Tuners and Technicians Guild organised a one week visit to Japan with the prime purpose of visiting the Yamaha & Kawai piano factories in Hamamatsu. Unfortunately, as is common in factories, taking photographs was not permitted. However, we all soaked up as much as we could. What stood out for us was the vastness of the factories; we only had time to visit several buildings in each factory. I've been fortunate enough to tour the Steinway & Sons factory in New York and the Mason & Hamlin factory in Haverhill, MA so it's interesting to compare different piano factories that I visit.
We visited the Yamaha factory first and they had a very interesting foyer with unique Yamaha instruments. We were split into small groups and Yamaha were very strict in terms of what we could and couldn't see but what was impressive was the CNC machinery and robotic carts carrying pianos. These carts played a little ditty every time they were on the move so that you knew to get out of their way!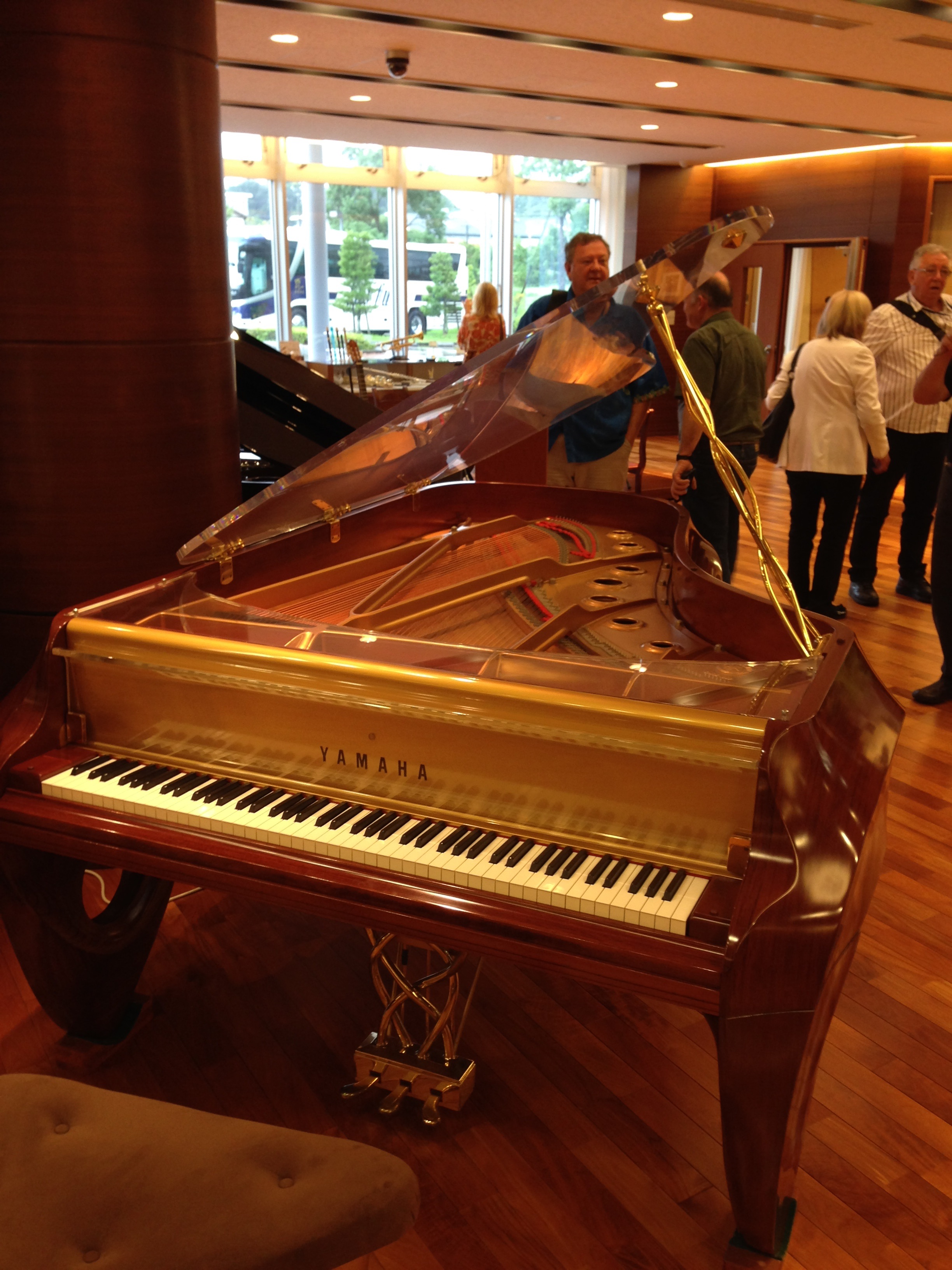 The Kawai factory appeared to have notably older equipment than Yamaha but they were also much more relaxed in terms of what we saw. If we spotted something of interest in the distance, then we'd just go and take a look. A number of times I went and stood right next to a factory worker on the assembly line so that I could see exactly what they were doing!
April 2016
The NZ Guild held a mini-convention hosted by Jenkin Pianos in Auckland. We brought over from Massachusetts David Stanwood who is an expert in piano touch-weight and who has contributed a lot of scientific knowledge to the piano world. More information on
David
can be found here.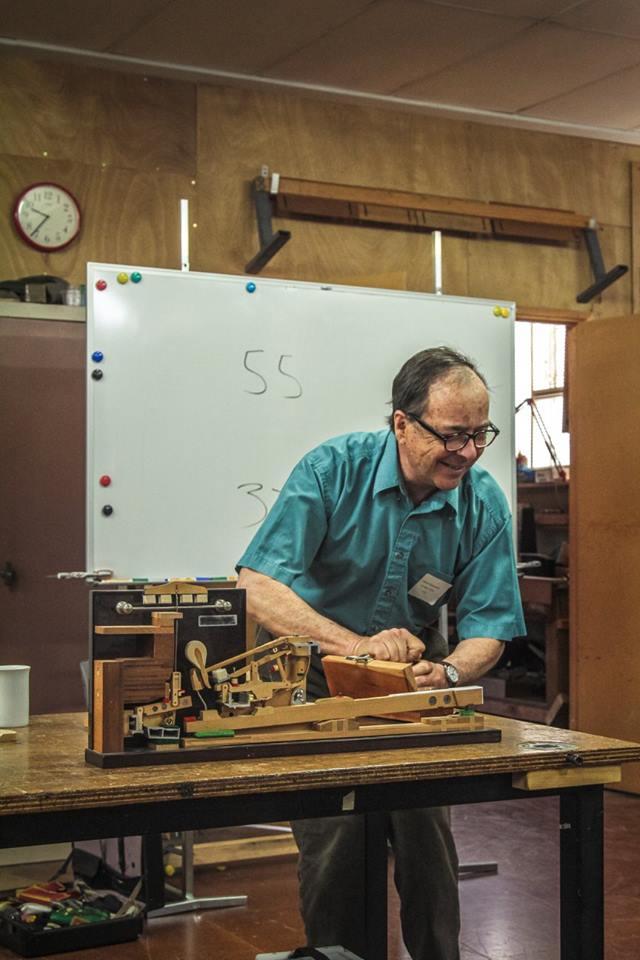 July 2013
I made a dedicated trip to Boiceville in upstate New York to visit the Ronsen piano hammer factory. Ray Negron, factory owner, showed me all aspects of hammer making. Ray is very welcoming and it was a fascinating and informative visit!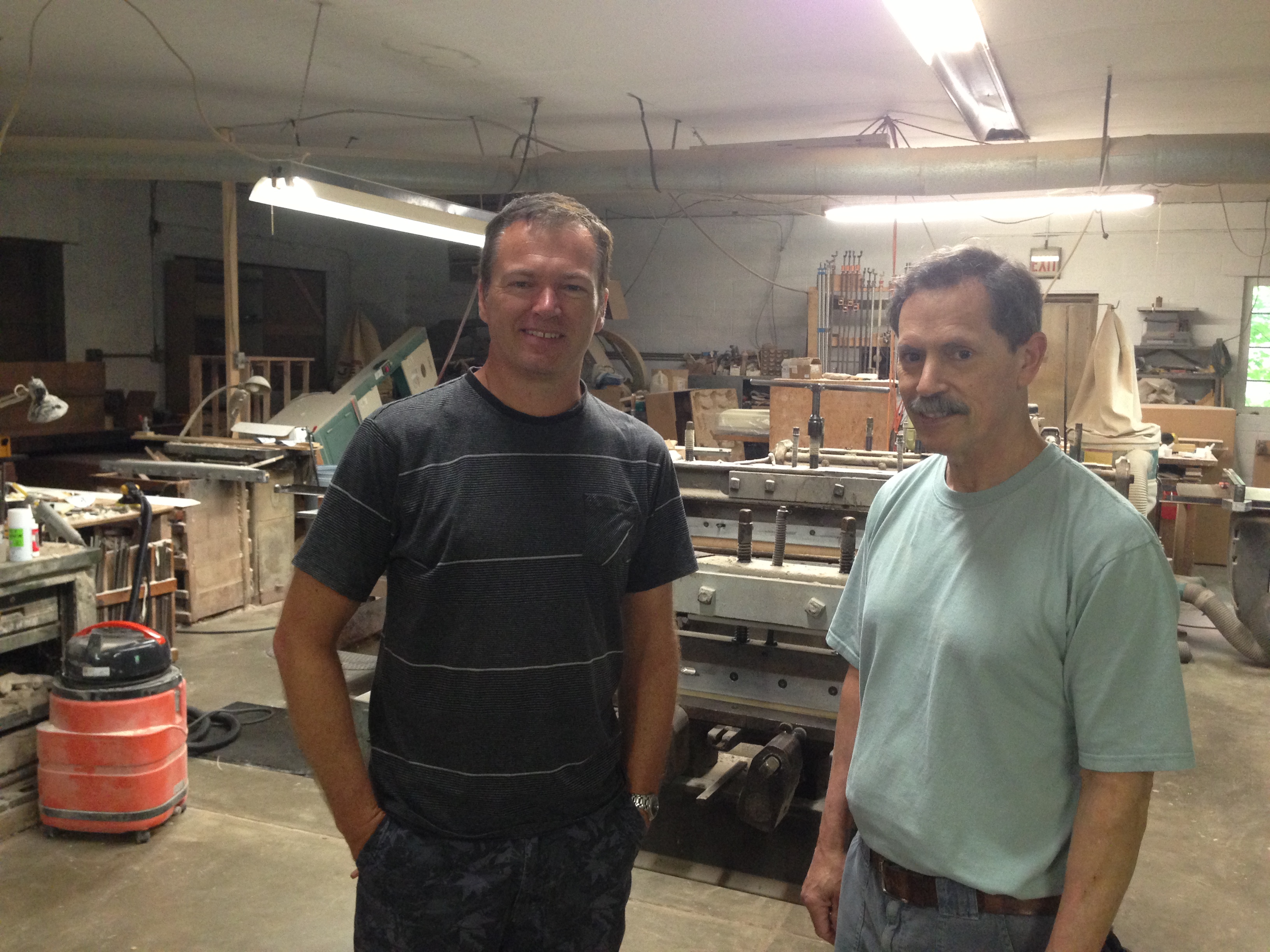 July 2013
I attended the PTG annual convention which this year was held in Chicago. This was my third PTG convention since 1998 when I became a registered member. These conventions are huge with hundreds of technicians attending from all around the world. There is always too many technical classes to choose from!
Click here for a short video of the 2013 Convention in Chicago
June 2013
I have had a long and friendly association with the Louis Renner company of Germany. Renner are the largest maker of piano action parts in the world and have been in existence for over 100 years! As I was visiting Europe for the first time, I thought it would be a great opportunity to visit one of the Renner factories. They suggested I visit their factory in Meuselwitz, a half-hour train ride from Leipzig. Here I spent several hours touring the whole plant with the factory manager. This is a fairly new factory with a fascinating mix of modern computer- controlled machinery and old-fashioned craftsmanship!